[ultimate_heading main_heading="Your Safety is Our Priority!" heading_tag="h3″]
At Starex, we follow complete sanitary and hygiene standards, in line with the World Health Organization's (WHO) guidelines for laundry and dry cleaning. Our outlets follow holistic sanitary measures to ensure the health and safety of employees and customers is not at risk. Starex has established uniform protocols across all stores to maintain the level of safety that our customers expect from us.
[/ultimate_heading]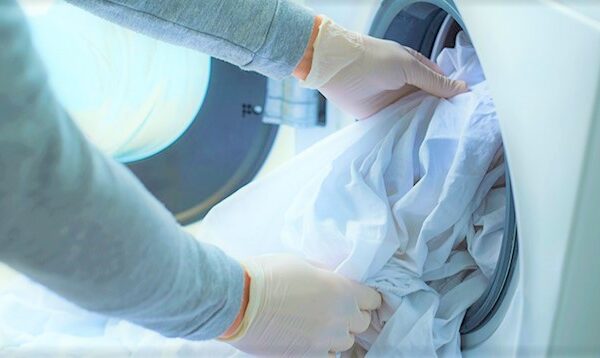 [ultimate_heading main_heading="Hygienic Outlets and Cognizant Staff" heading_tag="h3″]
Sanitized stores – all interiors and fixtures within the store premises are sanitized every 3 hours.
Temperature Tests – All store employees undergo temperature screening before entering the store every day. Any employee displaying symptoms of COVID-19 is asked to stay at home.
Practicing Hygiene – All employees are required to wash their hands for a period of 20 seconds – adhering to WHO guidelines – before entering the store. Further use of sanitization throughout the day is also followed strictly.
[/ultimate_heading]
[ultimate_heading main_heading="Contactless Pick up and Drop off" heading_tag="h3″]
Sanitized Collection Bags – Our drivers sanitise our collection bags after every use.
Sanitized Delivery Vehicles – Bikes and Vans used for pick up and drop off are sanitized after every use.
Zero touch policy – Our riders follow a strict zero touch policy. Riders are informed to maintain contactless transactions with customers and plant employees
Paperless Receipts/ Invoice – We are promoting paperless receipts and invoices for our customers to safeguard against the possible spread of any pathogen. We also believe in conserving paper, and we will be promoting complete paperless transactions going forward.
Cashless Digital Payments – We promote cashless and digital payments at all our outlets across Delhi NCR.
[/ultimate_heading]
[ultimate_heading main_heading="Disinfectant Processing Capabilities" heading_tag="h3″]
Antiseptic Processes – We utilize antibacterial and antiviral disinfectants whilst processing your garments.
Drying at 55 to 70 Degree Celsius – All garments are dried between 55 to 70 degrees Celsius based on the fabric and craftsmanship of each garment.
Steam Iron at 100 Degrees Celsius – Your garments are steam ironed at 100 degrees Celsius – the process is not harmful to your garment and positively safeguards against any virus or pathogen.
[/ultimate_heading]